FREE CANCELLATION
Baywatch Practices Covid-19 Safety Guidelines
Baywatch Apartments in the heart of Merimbula - walk to everything
Merimbula is ideally located:
Baywatch Apartments are in a prime position in Merimbula, only a short, flat walk to the centre of town, clubs, cafes, restaurants amusement parlour/10 pin bowling (Top Fun). Most guests do not use their cars once they arrive here unless they wish to visit areas out of town.

Baywatch Apartments are located approximately 200 metres from Spencer Park which boasts a safe swimming beach, childrens playground, picnic area and BBQ facilities.
67 Main Street Merimbula NSW 2548
Phone (02) 6495 4120
Email : info@baywatchapartments.com.au
Website: www.baywatchapartments.com.au
Sydney :-(465 km) - 5 to 6 hours drive

Melbourne :-(586 km) - 6.5 to 7 hours drive

Canberra :- (241 km) - 2.5 to 3 hours drive

Snowy Mountains :-2 hours drive to winter ski fields

REX airline's :-flights operate several times daily from Melbourne and Sydney

Bus lines :-operate daily from Melbourne, Canberra, and Sydney
Book Online
Check Availability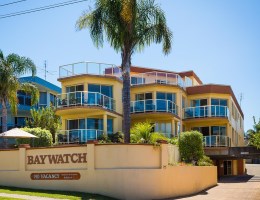 Just perfect for your magical Merimbula holiday

Free WiFi

Car Parking

Heated Pool

Washer & Dryer

Kitchen

Aircon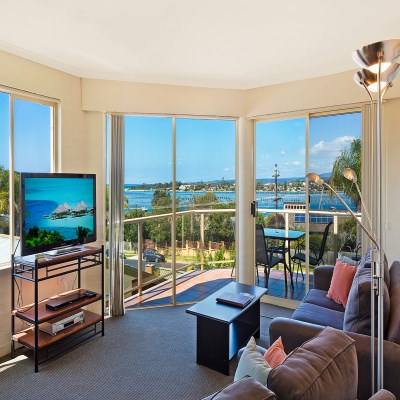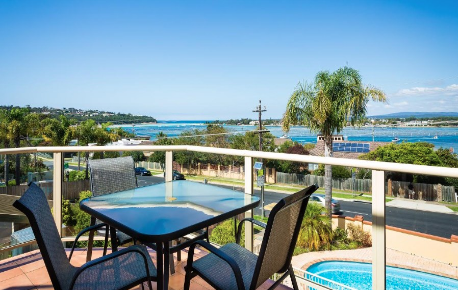 Two Bedroom Spa Apartments
All six Baywatch Apartments are identical in size and quality. Each has two bedrooms, two bathrooms, two toilets, separate living and reverse cycle air conditioning.
More Info